To customize Closed Captioning, open the native settings menu on your iOS devices. Navigate
to Accessibility > Subtitles & Captioning > Style.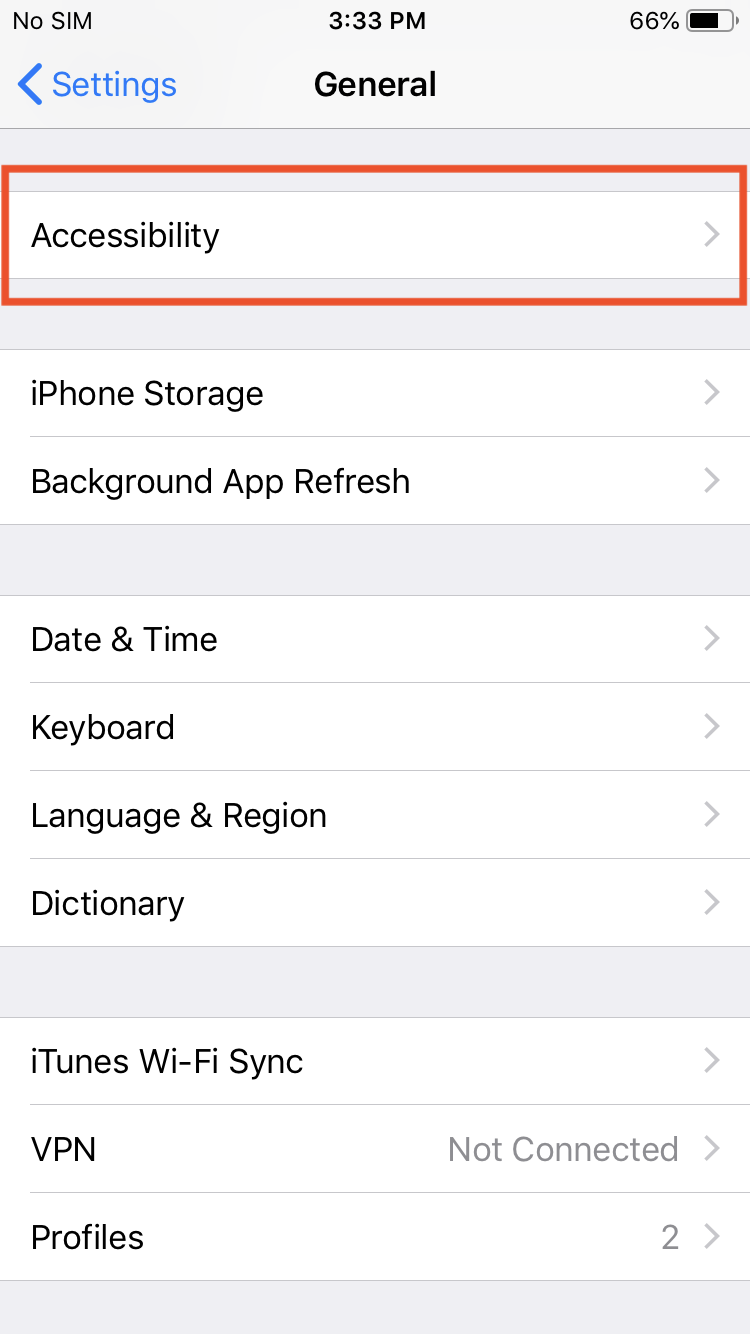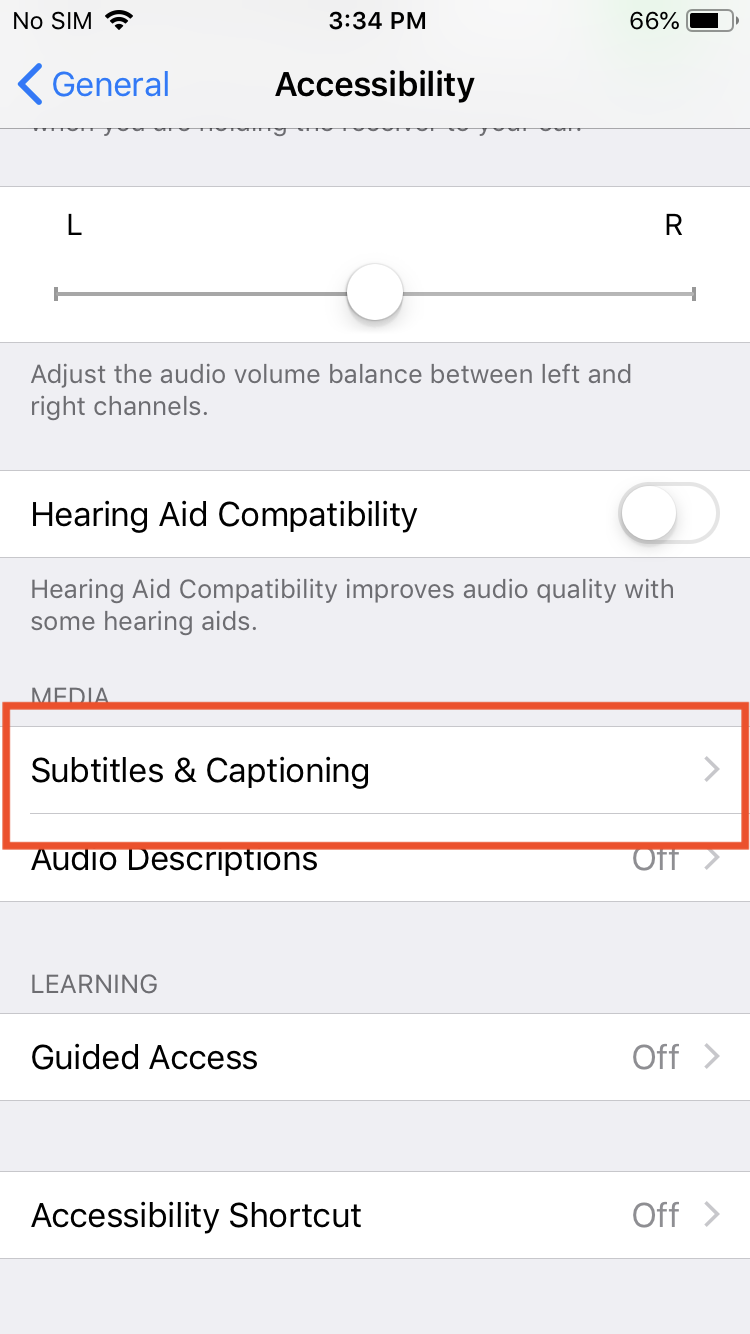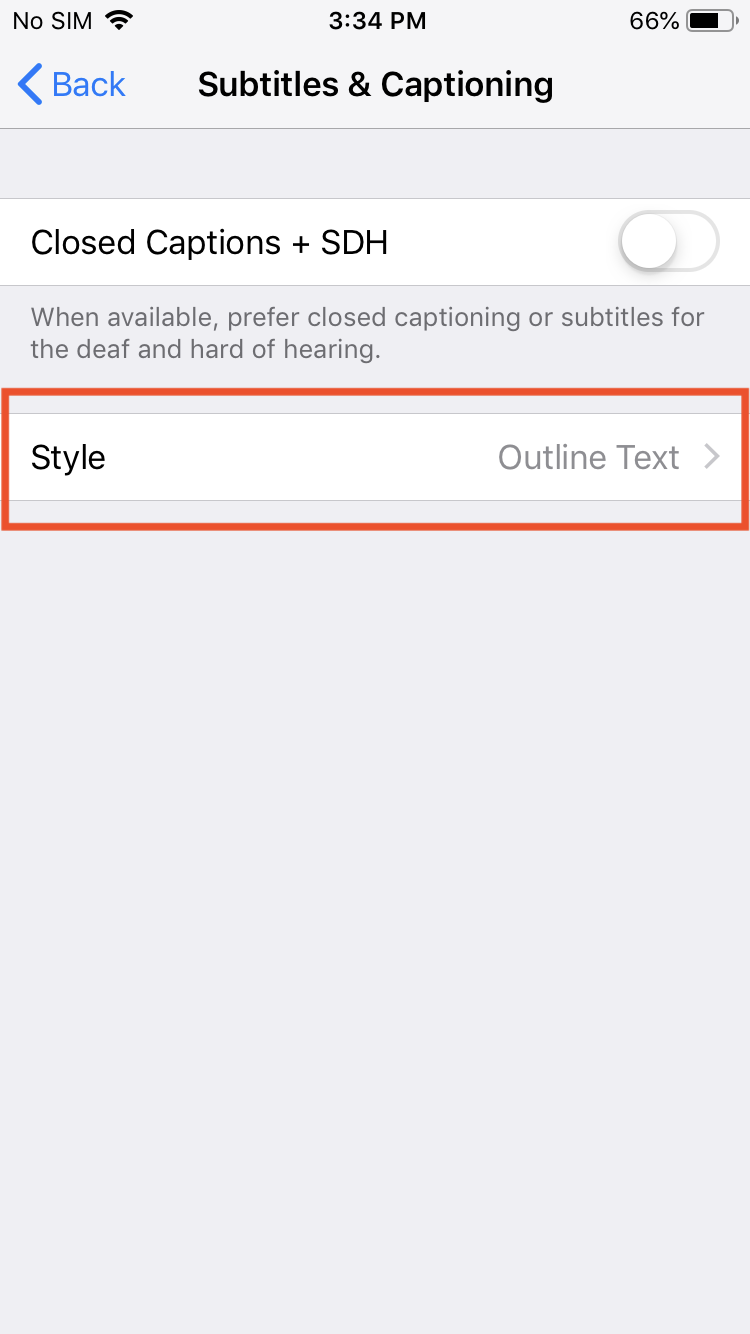 Choose the style you prefer for your subtitles and the change will reflect when you navigate back to the app!
iPhone is a trademark of Apple Inc., registered in the U.S. and other countries.